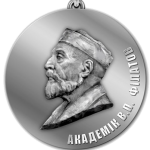 FILATOV MEMORIAL LECTURE
Academician Vladimir Filatov is an outstanding ophthalmologist, clinician and scientist. He performed his first successful keratoplasty in 1931. In the course of his clinically innovative practice, he designed a number of instruments and innovations that greatly contributed to the progress of keratoplasty. Filatov was one of the true pioneers not only to the field of corneal transplantation and eye banking, but also in plastic and reconstructive surgery as well as medical eye care delivery.
To forever remember the legacy of academician Vladimir Filatov, the Filatov Memorial Lecture is one of the key highlights of our conference. In addition, the Filatov Memorial Lecturer is awarded by the Filatov Memorial Medal which has been established by the National Academy of Medical Science of Ukraine.
Filatov Memorial Lecture is presented by one of the Ukrainian or International ophthalmologists who has contributed to the development of corneal transplantation, keratoplasty, keratoprosthesis, reconstructive surgery, and tissue therapy, which were primarily developed by academician Vladimir Filatov. The lecture is to be delivered at the Opening Ceremony of the FILATOV MEMORIAL LECTURES conference.
Filatov Memorial Lecture 2023
It is a great honour and privilege to announce that 2023 Filatov Memorial Lecture will be delivered by DR GERRIT R.J. MELLES. The lecture "How would nature see our corneal triumphs?" will be presented to the Filatov Memorial Lecture Opening ceremony: 24 May, 09:00.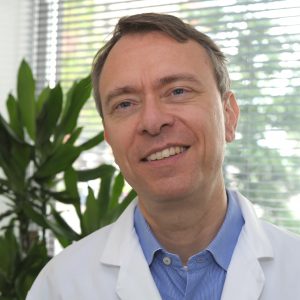 Dr. Melles is a cornea specialist and founder of the Netherlands Institute for Innovative Ocular Surgery (NIIOS), the Melles Cornea Clinic Rotterdam, and Amnitrans EyeBank Rotterdam. His clinical work focuses on the management of corneal disorders and he is actively involved in research and development of ophthalmic surgical techniques. He has invented and is refining several advanced lamellar keratoplasty techniques, among others Descemet membrane endothelial keratoplasty (DMEK) and Bowman layer transplantation. Furthermore, he has developed instruments and medical devices required for the invented techniques, pioneered the use of staining solutions such as VisionBlue®, MembraneBlue® for ophthalmic surgeries and developed the Surgicube® for performing ophthalmic surgeries under sterile conditions in any clinical setting. In 2016 he founded NIIOS-USA, a NIIOS branch office that offers post-academic education in advanced lamellar keratoplasty and works with leading American partners to advance our R&D goals. In 2020, he developed in collaboration with the UCSD/CMRR the e-device, an ophthalmic device for slit-lamp self-imaging by the patient which allows remote eye exams.