FACULTY
Bekir Sitki Aslan, MD
Ankara, Turkey
More
Head of Eye Department at Memorial Hospital, in Ankara
He has an extensive experience in Advanced Cataract and Refractive Surgery and Glaucoma Surgery. He has been teaching microsurgery for more than 30 years. He has participated in live surgeries and gave lectures locally and internationally. He has published papers and chapters in books related to cataract and cataract surgery. He published a paper describing a Phaco Technic "Crater and Split" in the September 2012 issue of JCRS, which he feels may contribute to young ophthalmologists' practice significantly. He's the Ex-President of Turkish Cataract and Refractive Surgery Society. He contributed to the establishment and progress of modern Eye-banking in Turkey. He is a member of Eurotimes Editorial Committee and Editor of Eurotimes Turkey and the faculty member of University of Italy- Switzerland ESASO Academy, Lugano, Switzerland.
---
Albert J. Augustin, MD
Karlsruhe, Germany
More
Professor of Ophthalmology and Chairman of the Department of Ophthalmology at the Klinikum Karlsruhe, Germany.
Prior to this, he was Professor of Ophthalmology at the University of Mainz where he was Head of the Laboratory for Pathophysiology of the Eye and Assistant Medical Director at Bonn University Eye Hospital. Dr. Augustin is the recipient of numerous awards and has published a number of books and over 180 papers. The 4th edition of "Augenheilkunde" was published in August 2019.
His main research activities relate to pathobiochemistry and pathophysiology of oxidative damage to the eye in age-related macular degeneration, diabetic retinopathy, proliferative vitreoretinopathy and retinal ischemia. He also established a combination therapy for wet AMD and initiated trials investigating the efficacy and safety of Triple Therapy.
---
Elena Brazhnikova, M.D., Ph.D.
Paris, France
More
Staff Scientist of the Primates and Rodents Visual Phenotyping Platform, Institut de la Vision, Sorbonne Universit?
Dr. Brazhnikova is a Staff Scientist of the Primates and Rodents Visual Phenotyping Platform (preclinical investigations), Institut de la Vision, Sorbonne Universit?, Paris, France, 2014 – present
She has 19 peer reviewed articles, 7 patents and 30 published abstracts. Member of SFBBM (Soci?t? Fran?aise de Biochimie et Biologie Moleculaire) since 2010; Member of the Society for Ophthalmologists of Ukraine since 1993
---

Claus Cursiefen, Prof. Dr. med.  FEBO, FARVO
Cologne, Germany
More
Chairman, Department of Ophthalmology, University of Cologne
---
Bora Eldem, MD
Ankara, Turkey
More
Prof of Ophthalmology, MD, FEBO, Chair of Hacettepe University Ophthalmol. Dept., Ankara, Turkey. Chair of Surgical Medicine Sciences Section and the Retina Unit in the same University. He is also serving as the President of Hacettepe Science Foundation.
Prof. Eldem graduated from Hacettepe University Medical School in 1979. He became an associate professor in 1990 and full professor in 1996. He is a Fellow of European Board of Ophthalmology (FEBO). He completed his fellowship at Moorfields Eye Hospital, Retinal Diagnostic Department in London. Within his field of specialty, his main field of interest include the diagnosis as well as medical and surgical treatments of vitreo-retinal disorders, uveitis and Behcet's disease. Member of several International Societies such as ARVO, ASRS, EVRS, EURETINA.
---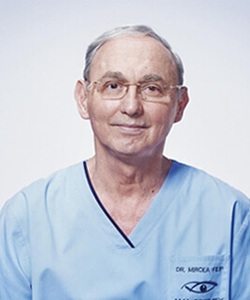 Mircea Vasile Filip, PhD, Assoc .Prof.
Bucharest, Romania
More
Medical Director of Ama Optimex Private Eye Clinic, Bucharest, Romania
Dr. Filip Mircea is President of the Romanian Society of Ophthalmology.
Founding member of the Romanian Association of Cataract and Refractive Surgery. Member of European Society of Cataract and Refractive Surgery, member of Black Sea Ophthalmology Society, member of the South East European Ophthamological Society. Fellow of European Board of Ophthalmology (FEBO). Supervisor of more than 150 residents. Phacoemulsification instructor at courses and specializations organized in Bucharest, Craiova, Cluj-Napoca, Constanta, Brasov, Sibiu. Numerous participations at scientific programs and health education on television.
---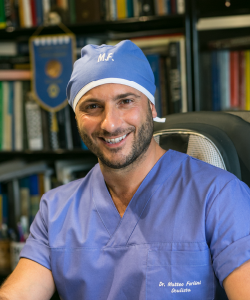 Matteo Forlini
Ravenna, Italy
More
Vitreoretinal Consultant at San Marino Hospital (Republic of San Marino).
He is author of many scientific articles published on international peer-reviewed journals and book chapters, especially about vitreo-retinal surgery and ocular traumatology. He is active member of many international scientific societies: EURETINA, ESCRS, Vit-Buckle Society (VBS), American Society of Retina Specialists (ASRS), Club Vit Society, American Academy of Ophthalmology (AAO). Also he is Board Member of European VitreoRetinal Society (EVRS), Mediterrenean Retina Society, and MEDITERRETINA Club. He is Editorial Board Member of Ophthalmology Journal since 2015. In 2016 he has been awarded with OPHTEC's 'Artisan Ambassador Award 2016'. He received the Award because of the way he uses the Artisan Aphakia lens in complex surgery and traumatology. In 2017 he received SOI-SOE LECTURE 2017 AWARD during 97' SOI National Congress (Italian Society of Ophthalmology). Since 2018 he is in ESASO faculty (European School for Advanced Studies in Ophthalmology) as teacher and surgical instructor. In 2019 he won "Best of Show" Video Award at American Academy of Ophthalmology (AAO) Annual Meeting in San Francisco (USA). My Areas of Specialism: Vitreo-Retinal Surgery (23g – 25g – 27g); Macular Surgery; Retinal Detachment; Complex cases (PVR, proliferative diabetic retinopathy, traumatic retinal detachment…); Episcleral Surgery (Buckling); Cataract Surgery: standard phaco; bimanual microincision cataract surgery (B-MICS); complex cases; traumatic cataract; Complex Trauma Cases – Ocular Traumatology – "Pole to Pole" surgery; corneal transplantation; use of Temporary Keratoprosthesis (TKP); iris reconstruction (pupilloplasty); artificial iris implantation; secondary IOL implantation (Iris-Claw IOLs, intrascleral sutureless IOLs); endoscopy (endoscopic cyclophotocoagulation ECP, endoscopic vitrectomy); intraocular foreign body (IOFB) managementж bulbar reconstruction (bulbar rupture)
SURGERY: Phaco/cataract extraction: 4319; Vitrectomy: 1276; Buckling (Episcleral): 382; Complex Trauma Cases ("Pole to Pole" surgery): 181; Iris Reconstruction (Pupilloplasty or Artifical Iris implantation): 146; Corneal Transplantation: 91; Trabeculectomy: 38; Refractive Surgery (Excimer Laser PRK, LASEK, TransPRK, FemtoLASIK, ICL lens): 148.
---
Andrzej Grzybowski M.D., Ph.D., MBA
Olsztyn, Poznan, Poland
More
Professor of Ophthalmology and Chair of Department of Ophthalmology, University of Warmia and Mazury, Olsztyn, Poland;
Head of Institute for Research in Ophthalmology, Foundation for Ophthalmology Development, Poznan, Poland
He is active in international scientific societies including Euretina (Co-opted Board member 2016-2018), Retina Society, AAO (International Fellow; member of the Global ONE Advisory Board and Museum of Vision's Program Committee), EVER (Board member and chair of cataract section), ESCRS (curator of ESCRS Archive), and ISRS (member of the ISRS International Council), ISBCS, International Council of Ophthalmology (program coordinator for WCO in 2011-2018), and Cogan Society. He became lifelong member (chair LIV) of the European Academy of Ophthalmology (http://www.eao.eu) and its Treasurer. He has been active contributor to major ophthalmic conferences worldwide, including AAO (Achievement Award 2017, International Scholar Award 2018), APAO (International Coordinator 2017, Achievement Award 2018), WCO (Program Coordinator 2010-2018), Euretina, ESCRS, EVER, ISOPT, etc.
He has been active editor, editor in chief and author of more than 550 peer-reviewed international publications (total IF higher than 1000), and over 50 book's chapters; reviewer for more than 20 journals.
He is a member of editorial boards of American Journal of Ophthalmology (IF 4.795), Acta Ophthalmologica (IF 3.157), PLOS One (IF 2.806), Graefe's Archive for Clinical and Experimental Ophthalmology (IF 2,349), Translational Vision Science & Technology (TVST), (IF 2.221), BMC Ophthalmology (IF 1.586), Clinics in Dermatology (IF 2.253), Journal of Clinical Medicine (IF 5.8); Frontiers in Neurology (IF 3.5), Saudi Journal of Ophthalmology, Asia Pacific Academy of Ophthalmology Journal, and editor in chief of Archives of History and Philosophy of Medicine and Historia Ophthalmologica Internationalis (www.histoph.com).
---
Paul Bernhard Henrich,
PD Dr. med
Lugano, Basel, Switzerland
More
Switzerland
Attending physician and coordinator Vitreoretinal Surgery – Department of ophthalmology, Cantonal Hospital Winterthur, Switzerland
Vitreoretinal surgeon – Clinica Avanti, Lugano, Switzerland
Assistant professor of ophthalmology – University of Basel, Switzerland

---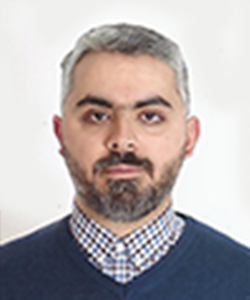 Mohamad Khalife , M.D.
Beirut, Lebanon
More
Consulatant and Proffessor, Eye and Retina Surgeon,IC CENTER ( LASERS AND EYE CARE )
Dr. Mohamad Khalife:is specialized in eye trauma management.
---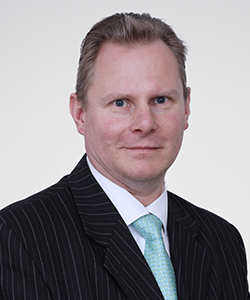 Igor Kozak, M.D., PhD, MSc.
Abu Dhabi, UAE
More
Vitreoretinal Surgeon, Clinical Lead, Moorfields Eye Hospital Centre in Abu Dhabi, United Arab Emirates.
---

Anat Loewenstein, M.D., Professor
Tel Aviv, Israel
More
Anat Loewenstein, MD, Full Professor of Ophthalmology, Vice Dean of the Faculty of Medicine, and Sidney Fox Chair of Ophthalmology at the Sackler Faculty of Medicine at the Tel Aviv University, and the Chairman of the Department of Ophthalmology at the Tel Aviv Medical Center.
Main field of interest is the investigation of the drug toxicity to the retina. In addition, is involved in the development of multiple innovative efforts, was the leader behind the development of novel technology for early detection of macular degeneration, as well as recently, the development of automated technology for detection of retinal disease activity and the development of augmented virtual reality to replace the operating microscope. Published more than 300 papers in peer reviewed journals, and contributed multiple chapters to ophthalmology textbooks. Has multiple roles in the most prominent retina societies (Past- international representative in the ASRS, international representative in the Macula Society), Today, serves on the International committee of the macula society and is currently the General Secretary of the Euretina). Is active at most international retina meetings and is an invited speaker in most. Serves as the Editor in Chief of the Journal Case Reports in Ophthalmology, is an associate editor of the European Journal of Ophthalmology and of Ophthalmologica. In Israel, served as the Chairman of the Israeli Board of Ophthalmology, currently, serves as the chair of the Ministry of Health's ethics committee and is a member of the National Council of Surgery and anesthesia. Received multiple international awards, including the "Rosenthal" award, and the Patz medal of the Macula Society, as well as most recently the Michelson Award of the Macula Society, and the Silver Fellow Medal of ARVO.
---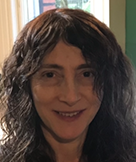 Noemi Lois
Northern Ireland, UK
More
Noemi Lois is a Clinical Professor of Ophthalmology at Queens University and an Honorary Consultant Ophthalmologist and Vitreoretinal Surgeon at the Belfast Health and Social Care Trust, Belfast, Northern Ireland, UK.
After finishing her training in Ophthalmologyand completing her PhD, she undertook clinical fellowships in 1) Ocular Oncology at Wills Eye Hospital, Philadelphia, with Drs Jerry and Carol Shields, 2) Medical Retina at Moorfields Eye Hospital, London, with Prof Alan Bird, and 3) Vitreoretinal Surgery at The Royal Liverpool University Hospital with Prof David Wong. Noemi then moved to Aberdeen, Scotland, where she worked as full time Consultant Ophthalmic Surgeon for 13 years.
Noemi joined Queens University in 2013 where she has been leading a programme of preclinical and clinical research focused on diabetic retinopathy and its complications. This programme of research extends from pathogenic mechanisms of disease and risk stratification to new therapies, including determining the most cost-effective therapeutic alternatives for this disease. Other research interests include retinal vein occlusion, vitreoretinal surgery and Stargardt disease.
Noemi is Chief Investigator of two large multicentre trials funded by Health Technology Assessment of the National Institute for Health Research (HTA-NIHR) in UK, EMERALD (Effectiveness of Multimodal imaging for the Evaluation of Retinal oedema And New vesseLs in Diabetic retinopathy) and DIAMONDS (Diabetic Macular Oedema aNd Diode Subthreshold micropulse laser), and co-lead of the EU H2020 funded RECOGNISED (Retinal and cognitive dysfunction in type 2 diabetes: unraveling the common pathways and identification of patients at risk of dementia).
Noemi has published over 100 articles in peer review journals [Scopus h-index (March 2021) = 41)], 13 book chapters and is editor of 3 textbooks, one on its second edition. Noemi is ad-hoc referee for numerous peer-review journals and funding bodies and has given numerous lectures as guest speaker at national and international meetings in China, India, Indonesia, Ireland, Italy, Malaysia, Singapore, South Africa, Switzerland, USA and the UK. Noemi is editorial board member for several journals including the Cochrane Eyes and Vision Group and has participated, as a member of the Evidence Review Group, in 10 Single Technology Appraisals for the UK National Institute of Health and Care Excellence (NICE) on new therapies for eye diseases.
---

Angelina Meireles, M.D.
Porto, Portugal
More
Since 2003 she has been the Head of the Vitreoretinal Surgery and Ocular Trauma Unit at Centro Hospitalar Universitário do Porto – HSA and has held the position of Senior Consultant in Ophthalmology since 2009. In the teaching sphere, she shares the coordination of the residency in Ophthalmology at Centro Hospitalar Universitário do Porto and is Assistant professor of Ophthalmology at Instituto de Ciências Biomédicas Abel Salazar. She has furthermore participated as a speaker in different National and International Congress. Moreover, is author of book chapters and various publications in Portuguese and international peer review journals; has the competence in Management given by the Portuguese Medical Council.
---

Prof. Dr. Berthold Seitz ML, FEBO
Homburg/Saar, Germany
More
Professor of Ophthalmology and Chairman
Department of Ophthalmology
Saarland University Medical Center
Head of IOFF-Fellowships
---
Gurinder Singh, Prof. Dr., MD, MHA
Kansas, the USA
More
Clinical Professor of Ophthalmology, The University of Kansas Medical Center, Kansas City, Kansas, USA, The University of Missouri-Kansas City, Kansas City, Missouri, USA,
Prof. Dr. Gurinder Singh is Ophthalmology Practice and Clinical Professor of Ophthalmology, Kansas City, KS. Clinical Fellowship in Cornea and Uveitis, Massachusetts Eye and Ear Infirmary, Harvard Medical School, Boston, USA; Fellowship, University Augenklinik Eppendorf, Hamburg, Germany. Over 111 publications and presentations. Experience in Endothelial Cell Culturing, Toxicity studies, Corneal Preservation, Corneal Endothelial and Epithelial Wound Healing, Electron Microscopy, and more. Society and Board Memberships: Diplomat, American Board of Ophthalmology; Fellow, American Academy of Ophthalmology; Member, American Medical Association; Member, Kansas Medical Society
---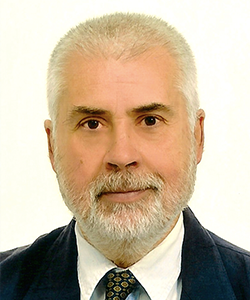 Zlatko Slezak, MD, Ophthalmologist
Varazdin, Croatia
More
Currently employed as head ophthalmologist in Regional hospital Varazdin, Croatia.
Engaged as instructor in vitreo-retinal surgery in City hospital of Poznan, Poland. Instructor and course director for international courses in vitreo-retinal surgery in Sofia, Bulgaria.
Several surgical procedures done as visiting surgeon in hospitals in Croatia as well as Hungary, Poland and Bulgaria.
Involved in treatment of diseases of the anterior and posterior segments of the eye, particularly in surgical procedures in those areas with special interest in ocular trauma.
Presentations at more than thirty international meetings in Croatia and abroad. Lecturer at symposiums in eye trauma during several meetings of the European Vitreo Retinal Society (EVRS) as well as the International Society of Ocular Trauma (ISOT) and European Ophthalmological Society (SOE). Invited lecturer at international specialty symposiums in India (Ahmedabad), Iran (Teheran), Sweden (Stockholm), Slovenia (Maribor), Czech Republic (Prague), Singapore (Singapore), Poland (Wroclaw)
---
Adriana Stanila, Prof.
Sibiu, Romania
More
Prof. Univ. Dr. Adriana Stanila, Faculty of Medicine, University Lucian Blaga,
Ophthalmologist OFTA TOTAL Clinic, Sibiu, Romania
---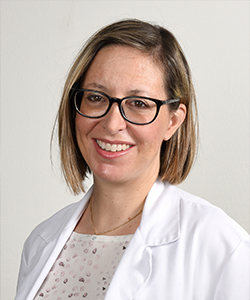 Christina Stathopoulos, MD
Lausanne, Switzerland
Jules-Gonin Eye Hospital, University of Lausanne, Switzerland
---
Wiktor Stopyra, MD, PhD
Cracow, Poland
More
Ophthalmology Hospital MW med, Cracow, Poland
Area of my scientific interest: cataract surgery, ophthalmic case law (author of four editions of the book, educational programs, numerous articles)
---
Miguel A. Teus, MD, PhD
Madrid Spain
More
Professor in Ophthalmology, University of Alcala
Prof. Miguel A. Teus is Professor and Chairman of Ophthalmology at the University of Alcal?, Madrid, Spain, and Head of the Ophthalmology Department at the "Principe de Asturias" University Hospital, in Alcal? de Henares, Madrid, Spain. He received his medical degree from the University of Valladolid, Spain, and completed his Residency at the "Ram?n y Cajal" University Hospital in Madrid, Spain. He has published more than 180 papers in peer reviewed scientific journals. Prof. Teus specializes in glaucoma, cataract and refractive surgery.
---
Christina Vidinova, Assoc. prof.
Sofia, Bulgaria
More
Assoc. prof. in Ophthalmology, Sofia University, Military Medical Academy
Assoc. prof. Christina Vidinova is Head of Imaging diagnostic unit, Department of Ophthalmology, Military medical Academy, Sofia; Scientific Board of Bulgarian Society of Ophthalmology. Memberships: Scientific secretary of Bulgarian Soceiety of Ophthalmology; Secretary of Bulgarian review of Ophthalmology magazine; German Ophthalmological Society DOG (2005).; 2002-2018 -European Society of Cataract and Refractive Surgeons (ESCRS); 2002-2018-Euroretina; 2019- SOE Board member. 66 real publications in international and national journals, in 55 of them first author, 12 in Impact factor journals, 70 participations with posters and presentations in congresses and conferences.
---
Ningli Wang, Prof.
Beijing, China
More
Director of Beijing Tongren Eye Center, Dean of School of Ophthalmology, Capital Medical University, Head of National Committee for the Prevention of Blindness, President of Asia-Pacific Academy of Ophthalmology (APAO), President of Chinese Ophthalmologist Association, President of Chinese Society of Public Health Ophthalmology, Chair LXXIV of Academia Ophthalmologica Internationalis, Council Member of World Glaucoma Association, Board Member of Asia-Pacific Glaucoma Society, Member of Board of Trustees, International Council of Ophthalmology.
Prof. Wang Ningli has engaged in clinical and scientific research in ophthalmology for 36 years, and performed more than 20,000 surgeries. He currently serves as a consultant expert in Central Health Care Committee. The main areas of his works are: the pathogenesis and diagnosis and treatment of glaucoma. Besides that, he has led 2 national major blindness prevention projects. Prof. Wang has by now served as supervisor for 11 postdoctoral students and 53 doctoral students.
He has published 429 peer-review papers as the first author or corresponding author, including 167 SCI articles, with 5388 citations in total and 4765 citations by others. He explained the mechanism of primary angle closure glaucoma (PACG) in Chinese, he developed the new PACG prevention and treatment system, which decreased the blindness rate of PACG in China.
He found that low cerebrospinal fluid pressure (CSFp) is an important factor in glaucomatous optic neuropathy, which answered the long unresolved questions in Primary Open Angle Glaucoma (POAG) and changed clinical practice
He developed the Aqueous humor outflow pathway reconstruction surgery, which resolved some problems brought by traditional surgery, like high complication rate and high iatrogenic blindness rate
---
Ihor Novytskyi, DSc
Lviv, Ukraine
Professor of the Department of Ophthalmology at Lviv National Medical University
---
Andrii Serhiienko
Vinnitsia, Ukraine
More
Professor at the Department of Eye Diseases at National Pirogov Memorial Medical University, Vinnytsya
Professor at the Department of Eye Diseases at National Pirogov Memorial Medical University, Vinnytsya, where he conducts courses on thematic improvement from the medical retina and vitreoretinal surgery. Scientific interests are vitreoretinal surgery, pathogenesis vitreoretinal proliferation and neovascularization, biological effects of light.
Author of more than 170 publications in Ukrainian and foreign journals.
President of the Ukrainian Association of Ophthalmologists engaged in surgical practice.
---
Zoya F. Veselovskaya
Kyiv, Ukraine
More
Corr.-Member of the National Academy of Medical Sciences of Ukraine,
Dr. Med.Sc., Professor, Head of the Department of Surgical Diseases with ophthalmology course in Kiev Medical University
Professor Veselovsakaya is President of Ukrainian Glaucoma Society, Vice-President of International Expert Council on Glaucoma, a Member of ESCRS, EGS, and a Board Member of AOIS. She is an Editor-in-Chief of international scientific and practical journal [Ophthalmology], an Editorial Council Member of Ukrainian journals [Clinical Endocrinology and Endocrine Surgery] and [Archives of Ophthalmology], an Editorial Member of international journal Clinical Ophthalmology. Since she has been the Head of International Educational Project "Glaucoma plus". Author of more than 300 papers, numerous author's certificates and patents, several books and textbooks.
---
Andrii Yevtushenko 
Kharkiv, Ukraine
Cand Sc (Med), Head of EyeQclinic
---