SCIENTIFIC COMMITTEE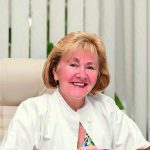 Nadiya Bobrova
Odessa – Ukraine
Dr. Sc. (Med.), Prof., Head of Pediatric Ophthalmology Department, Filatov Institute of Eye Diseases and Tissue Therapy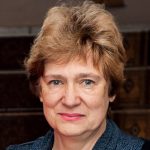 Iryna Boychuk
Odessa – Ukraine
Dr. Sc. (Med.), Filatov Institute of Eye Diseases and Tissue Therapy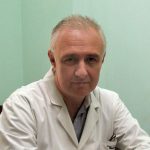 Sergii Dmitriyev
Odessa – Ukraine
Dr. Sc. (Med.), Prof., Head of Glaucoma and Cataract Department,  Filatov Institute of Eye Diseases and Tissue Therapy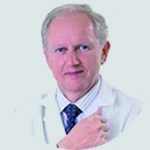 Ihor Novitsky
Lviv- Ukraine
Dr. Sc. (Med.), Prof., Lviv National Medical University. Head Lviv City Medical Centre Eye Microsurgery
Galyna Drozhzhyna
Odessa – Ukraine
Dr. Sc. (Med.), Prof., Head of Corneal Pathology Department, Filatov Institute of Eye Diseases and Tissue Therapy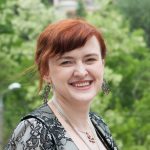 Oleksandra Zborovska
Odessa – Ukraine
Dr. Sc. (Med.),  Filatov Institute of Eye Diseases and Tissue Therapy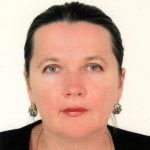 Nataliya Konovalova
Odessa – Ukraine
Dr. Sc. (Med.),  Filatov Institute of Eye Diseases and Tissue Therapy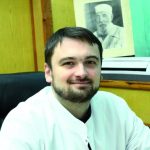 Andrii Korol
Odessa – Ukraine
Dr. Sc. (Med.), Head of Laser Department, Filatov Institute of Eye Diseases and Tissue Therapy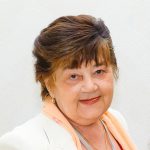 Tatiana Krasnovid
Odessa – Ukraine
Dr. Sc. (Med.), Head of Post-traumatic Eye Pathology,  Filatov Institute of Eye Diseases and Tissue Therapy, expert of Ministry of Health of Ukraine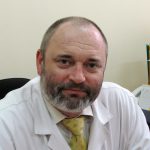 Volodymyr Naumenko
Odessa – Ukraine
Dr. Sc. (Med.), Prof., Director Deputy, Filatov Institute of Eye Diseases and Tissue Therapy, expert of Ministry of Health of Ukraine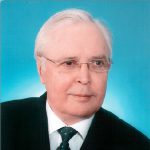 Anatolii Maletskyy
Odessa – Ukraine
Dr. Sc. (Med.), Prof., Head of Ophthalmic Oncology Department, Filatov Institute of Eye Diseases and Tissue Therapy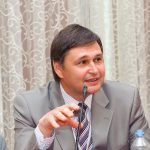 Olexii Putienko
Odessa – Ukraine
Dr.Sc. (Med.), Prof., Head of Vitreoretinal and Laser Surgery Department, Filatov Institute of Eye Diseases and Tissue Therapy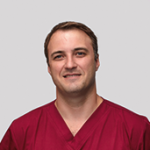 Nikolay  Umanets
Odessa – Ukraine
Dr.Sc. (Med.), head  of the Initiative Group on Development of New Technologists in Vitreoretinal Surgery.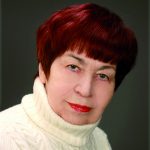 Vira Serdiuchenko
Odessa – Ukraine
Dr. Sc. (Med.), Prof., Head of Binocular Vision Disorders Department, Filatov Institute of Eye Diseases and Tissue Therapy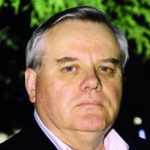 Stanislav Iakimenko
Odessa – Ukraine
Dr. Sc. (Med.), Prof., Post-Burn Eye Pathology Department, Filatov Intitute of Eye Diseases and Tissue Therapy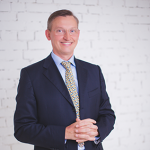 Andrii Serhiienko
Vinnytsia – Ukraine
Dr. Med. Sc., Professor at the Department of Eye Diseases at the Vinnytsia National Medical University named after MI Pirogov. President of the Ukrainian Association of Ophthalmologists engaged in surgical practice.
Conflict of Interest Disclosure
Keynote Speakers

Jerzy Nawrocki,
Professor MD, PHD


More

??d?, Poland
Klinika Okulistyczna "Jasne B?onia", Rojna 90, 91-134, ??d?, Poland
Prof Nawrocki's clinical and scientific interests are directly connected with the problems of diagnosis and treatment of retinal diseases. An important element of his scientific and clinical activities is the use of microsurgery and vitrectomy in treatment of numerous traumas of the anterior and posterior segments of the eye. He pioneered vitrectomy in diabetics with renal insufficiency treated with dialysis.
An important research topic in the last decade has been the treatment of retinal interface diseases and especially the treatment of Macular holes with the inverted ILM flap technique which was created by Prof Nawrocki. As well as ILM surgery in cases of diabetic maculopathy and retinopathy and retinal detachment Prof Nawrocki is investigating treatment of optic pit maculopathy with his own method of "stuffing" the optic pit with ILM. Prof Nawrocki helped pioneer Spectral Domain OCT and, more recently, Swept Source OCT and SS-OCT Angiography used in ophthalmology.



Athanasios Nikolakopoulos,
Professor


More

Thessaloniki, Greece
Retina Fellow Cambridge Addenbrooks Hospital
Chairman Papanikolaou Hospital Thessaloniki Greece 2003-2016
Current THESSORASI Head Retina Surgeon
TVRS Director
SEEOS Board member
ESASO Faculty Prof
Toronto Univ Visit Prof
Multiple presentations in Small Gage Vitrectomy evolution from 2003
3D Digital Vitrectomy evolution and courses in EURETINA since 2014
Trauma Moderator in FORLINI TRAUMA SC
HOOL
First presentation of PFCL Noucleous Removal in 1996
First Presentation of 25g Silicone oil Injection Technique of 5000cts in 2005 EVRS
First dropped nucleus 23g removal in a BISOFT TECHNIQUE
Organising SINCE 2010 THESSALONIKI VITREORETINAL SUMMER SCHOOL



Francis L. Munier
Professor


More

Lausanne, Switzerland
Francis L. Munier is full Professor at the Faculty of Biology and Medicine of the University of Lausanne, Switzerland. He is the head of Ocular Oncology, Pathology and Genetics at Jules-Gonin Eye Hospital, where he is running the Retinoblastoma and Oculo-genetics Clinics. Among other functions, he contributed to the 8th edition of the TNM classification, and is co-leader (for ophthalmology) of the European Retinoblastoma Group (EuRbG) responsible for the conservative treatment of retinoblastoma. He is presently the Honorary Secretary of the International Society of Ocular Oncology (ISOO).



Andrzej Grzybowski, M.D., Ph.D., MBA


More

Poznan, Poland
Professor of Ophthalmology and Chair of Department of Ophthalmology, University of Warmia and Mazury, Olsztyn, Poland; Head of Institute for Research in Ophthalmology, Foundation for Ophthalmology Development, Poznan, Poland.He is active in international scientific societies including Euretina (Co-opted Board member
2016-2018), Retina Society, AAO (International Fellow; member of the Global ONE
Advisory Board and Museum of Vision's Program Committee), EVER (Board member and
chair of cataract section), ESCRS (curator of ESCRS Archive), and ISRS (member of the
ISRS International Council), ISBCS, International Council of Ophthalmology (programme coordinator for WCO in 2011-2018), and Cogan Society. He became lifelong member (chair LIV) of the European Academy of Ophthalmology (http://www.eao.eu) and its Treasurer. He has been active contributor to major ophthalmic conferences worldwide, including AAO (Achievement Award 2017, International Scholar Award 2018), APAO (International Coordinator 2017, Achievement Award 2018), WCO (Programme Coordinator 2010-2018), Euretina, ESCRS, EVER, ISOPT, etc.
He has been active editor, editor in chief and author of more than 450 peer-reviewed
international publications (total IF higher than 1000), and over 50 book's chapters; reviewer for more than 20 journals.



Jeffrey Kevin Luttrull,
M.D.


More

USA, Ventura, California
Vitreo-Retinal Diseases and Surgery, Ventura County Retina and Vitreous Medical Group, Ventura, California
Dr. Luttrull strives to provide the most technologically most up-to-date, safest and most effective treatments available for patients with retinal and macular disorders, with an emphasis on prevention. Dr. Luttrull is internationally recognized as an innovator in the treatment of retinal diseases. His contributions, including "high-density / low-intensity subthreshold diode micropulse laser" (SDM) and Retinal Protective Therapy™, are advancing the treatment and understanding of retinal disease. Through his research, Dr. Luttrull has been a pioneer in advocating early and preventive treatment of diabetic retinopathy and age-related macular degeneration to reduce the risks of visual loss.

Invited Speakers

Faisal Fayyad,
M.D.


More

Amman, Jordan
Jordan Hospital
Professional Experience;
1992- till now – Private practice at the Jordan Hospital acting as Chairman of the Department of Ophthalmology. The department is well known in dealing with complicated vitreoretinal surgeries.
Head of the examination committee for ophthalmology at the Jordan Medical Council.
Before 1992, served in the public sector at King Hussein Medical Sector, Al Basheer Hospital and Jordan University Hospital.
Trained several regional doctors in the field of Retina and Vitreous Surgery.
Board member of Middle East Africa Vitreo-Retinal Society (MEAVRS).
Several original publications in the field of retina and vitreous.
Invited speaker in the field of retina and vitreous locally, regionally and internationally.
Organizer of local, regional and international retina meetings.
Part of the clinical R&D team in the development of new technology in retina and vitreous surgery.
Member of the Jordanian Senate health and environment committee since 2016.
Professional Experience;
1992- till now – Private practice at the Jordan Hospital acting as Chairman of the Department of Ophthalmology. The department is well known in dealing with complicated vitreoretinal surgeries.
Head of the examination committee for ophthalmology at the Jordan Medical Council.
Before 1992, served in the public sector at King Hussein Medical Sector, Al Basheer Hospital and Jordan University Hospital.
Trained several regional doctors in the field of Retina and Vitreous Surgery.
Board member of Middle East Africa Vitreo-Retinal Society (MEAVRS).
Several original publications in the field of retina and vitreous.
Invited speaker in the field of retina and vitreous locally, regionally and internationally.
Organizer of local, regional and international retina meetings.
Part of the clinical R&D team in the development of new technology in retina and vitreous surgery.
Member of the Jordanian Senate health and environment committee since 2016.



Mario Matthaei,
FEBO, Priv.-Doz. Dr. med.


More

Cologne, Germany
Centre of Ophthalmology, University Hospital Cologne,



Sebastian Siebelmann,
Dr. med.
Cologne, Germany


More

Centre of Ophthalmology, University Hospital Cologne,



Paul Bernhard Henrich, Page is under construction
PD Dr. med


More

Switzerland
Attending physician and coordinator Vitreoretinal Surgery – Department of ophthalmology, Cantonal Hospital Winterthur, Switzerland
Vitreoretinal surgeon – Clinica Avanti, Lugano, Switzerland
Assistant professor of ophthalmology – University of Basel, Switzerland


Chien Wong,

More

London, the UK

Consultant Adult & Paediatric Vitreoretinal Surgery & Retinovascular diseases
Moorfields Eye Hospital NHS Foundation Trust (Honorary)
Great Ormond Street Hospital for Children
Royal Free Hospital

Daniela Mitova,
Dr, MD, PhD
More

Varna, Bulgaria

Graduated Varna Medical University in 1999. Received PhD degree in 2006. The thesis of her work was"The role of pseudo-exfoliative changes in the eye on the clinical course of glaucoma disease". Monography "Diabetic retinopathy" published 2014
She is qualified in cataract and refractive surgery, glaucoma and glaucoma surgery, Medical and surgical Retina.
More than 70 publications in national and international journals. A member of
Union of Bulgarian Physicians, Bulgarian Society of Ophthalmology, ESCRS, Euretina, Bulgarian Cataract and Refractive Society


Kozak Igor,
M.D., PhD, MSc.


More

Abu Dhabi, United Arab Emirates
Vitreoretinal Surgeon
Clinical Lead
Moorfields Eye Hospital Centre in Abu Dhabi, United Arab Emirates.


Mohamad Khalife , M.D.
More

Beirut, Lebanon

Beirut Eye and Ear Educational Specialist Hospital. Retina Division. Beirut; Najar Hospital, Beirut; Retina Division and Eye Research Center of Al Rassoul Alazam Educational Hospital, Beirut; Retina Division and Eye Research Center of Rageb Harb Educational Hospital. Nabatiye, Lebanon
Member of the AAO, Euretina, Middle East And Africa Council Of Ophthalmology, Lebanese Ophthalmic Society, Mashhad University Research centre , Mashhad University of Medical Sciences, Iranian Association of Surgeons, Iranian Society of Ophthalmology, Eye Research Center of Khatam Alanbia Eye Hospital.
Skilled in Retinal and Macular Surgeries, Trauma Surgery, Clinical Research, and Medical Education. Famous invited International Speaker at different international eye conferences, including World Ophthalmology Congresses and Euretina.


Marina Papadia, MD, PhD


More

Genova, Italy
Medical Assistant, Hospital Auxologico Italiano, Milano (Dott. Fulvio Bergamini)


Skrypnik Rimma,
Dr. Sc. (Med.)
More

Kyiv, Ukraine
Deputy Director of Science Bogomolets National Medical University, Professor of Ophthalmology Department, Vice President of Association of Ophthalmology, Neuroophthalmology and Glaucoma Specialists in Ukraine



Fedorov Yurii,
Professor


More

Danylo Halytsky Lviv national medical university, Chair of Therapy No. 1 "Lviv Medical Institute, Honored Worker of the High School

Skrypnichenko Inna,
Cand. Sc. (Med.)
More

Associate Professor of Ophthalmology Department, Bogomolets National Medical University

Karliychuk Marina,
Cand. Sc. (Med.)
More

Chernivtsi, Ukraine

Associate Professor of Ophthalmology Department named after B.L. Radzihovskiy, Bukovinian State Medical University. Head of Laser Department, Vash Zir Clinic.

Chopyak Valentina,
Dr Med Sc., Prof.
More

Lviv, Ukraine

Vice-President of Ukrainian Society of Specialists for Immunology, Allergology and Immunorehabilitation, Head of the Department of clinical immunology and allergology, Lviv national medical university


Parkhomenko George,
PhD.


More

Doctor of the highest category, member of ESCRS, ASCRS, AAO Chief Doctor of the Novy Zir Ophthalmic Surgical Clinic



Serdyuk Valeriy,
Dr Med Sc.


More

Dnipro, Ukraine
Valeriy Serdyuk, Professor of the Department of Ophthalmology and Neurology, Dnipropetrovsk Medical Academy, Ministry of Health of Ukraine, Honored Doctor of Ukraine, Chief Expert of the Department of Health of the Dnipropetrovsk Region State Administration in the field of ophthalmology, Director of DOCOL, member of the German ophthalmologic society, European and American society of cataract and refractive surgeons, member Presidium of the All-Ukrainian Society of Ophthalmologists, Head of the Dnipropetrovsk Society of Ophthalmologists, Editorial Board member Legia journals "Eye Journal", "Archive ophthalmologist."



Fedorov Leonid,
Cand. Sc. (Med.)


More

Kyiv, Ukraine
Ophthalmologist, Doctor of the highest category Specialization: Surgery of cataracts; Surgery of glaucoma; Surgery with eye injuries; Reconstructive Surgery; Refractive lens replacement during myopia and hypermetropia Scientific activity: 48 printed research papers; Member of the European Society of Cataract and Refractive Surgeons; Member of Ukrainian Society of Ophthalmologists



Melnik Volodymir


More

Kyiv, Ukraine
The doctor-ophthalmologist of the highest category, has conservative and surgical methods of therapy, conducts counseling techniques. Carries out measures on elimination of cataracts, retina dystrophy, glaucoma. Volodymyr Melnyk provides diagnostic and treatment services for diabetic retinopathy, deals with the treatment of inflammatory processes in the eye. Included in the European Association of Cataract and Refractive Surgeons.



Plavskiy Pavlo,
Cand. Sc. (Med.)


More

Pediatric neurosurgeon, Chef of department Neurosurgery VATL "OKHMATDIT", an expert of the Ministry of Health of Ukraine and neurosurgery



Buldigina Yuliya,
Cand. Sc. (Med.)


More

Kyiv, Ukraine
assistant professor
Endocrinology
Shupyk National Medical Academy of Postgraduate Education


Ryzhova Irina,
Associated professor. Cand. Sc. (Med.)


More

Responsible for the scientific and inventive work of the department
Author of over 35 scientific papers. The subject of her research is to study changes in the organ of carotid – cavernous combination, defining features of early diagnosis, development and introduction of new therapies (particularly of intra-arterial administration of drugs). Actively continues to explore the question of vascular diseases of the optic nerve.



Anokhina Galina,
Honored Doctor of Ukraine


More

Kyiv, Ukraine
Honored Doctor of Ukraine Doctor of Medical Sciences, Professor of the Department of Gastroenterology, Dietology and Endoscopy of the NMAPO of the name P. L. Shupika



Yevtushenko Andrey,
Doctor of the highest category


More

Kharkiv, Ukraine
Vitreoretinal surgery and cataract surgery, head physician Eye-Q Clinic Kharkiv


Potapchuk Oleksandr, Docent
More

Odessa, Ukraine

Department of Internal Medicine №1 of Odessa National Medical University

Lutsenko Nina,
More

Zaporizhzhya, Ukraine

Head of the Department of Eye Diseases of the GZ "Zaporizhzhya Medical Academy of Postgraduate Education of the Ministry of Health of Ukraine", a member of the European Society of Cataract and Refractive Surgeons, the Ukrainian Society of Ophthalmologists, the Ukrainian Glaucomatic Society

Rudicheva Olga,
Cand. Sc. (Med.)
More

Zaporizhzhya, Ukraine

Associate Professor of the Department of Eye Diseases Zaporozhye Medical Academy of Postgraduate Education, Ministry of Health of Ukraine

Vasilets Viktoriya Viktorovna, City Freelance Rematologist of the Department of Health of Odesa
More

Odesa, Ukraine

The doctor is the rheumatologist of the higher category, the rheumatologic department of the multidisciplinary medical center ONMedU